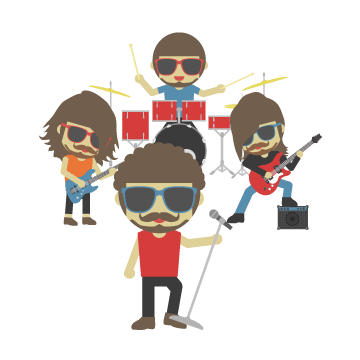 If you created it, you should own it, and then license it !
You wrote some songs then you decided to record them and let friends listen. Then you sent the songs out into the world for all to hear.
Now what?
Well you could hope someone hears your songs with some sort of magical music authority and will pitch it and sell it to everyone they know. Or, you could organize your band/brand, get your music business in order to avoid confusion now and in the future, and monetize your music.
Code 3 Records is all the stuff artists don't want to do, done for them.
What can we help you with?
Registration of Songs with Billboard
Monthly Music Licensing Opportunities
Code 3 Records Spotify Playlist
US Copyright Registration
Sound Exchange(Artist and Rights Owner)
Social Media Marketing Plugs
Digital Jukebox Registration
Digital Distributor Registration
PRO Registration
Link on Code 3 Records Website
Music Reports
Alliance of Artists & Recording Companies
Harry Fox Agency
Production Assistance
Consulting